Getting started with Sesam's GDPR Platform
Getting started with Sesam's GDPR Platform¶
Introduction¶
With Sesam's GDPR Platform you can handle your company's GDPR responsibilities. This guide will show you how to set up processing of incoming data requests from the company's data subjects.
Setup¶
Go to http://portal.sesam.io and click on sign up.

Once you have signed up, contact support to create your GDPR subscription.

Once you have acces to the GDPR portal, navigate to settings to set name of your GDPR portal and add a description that will be seen by the data subject.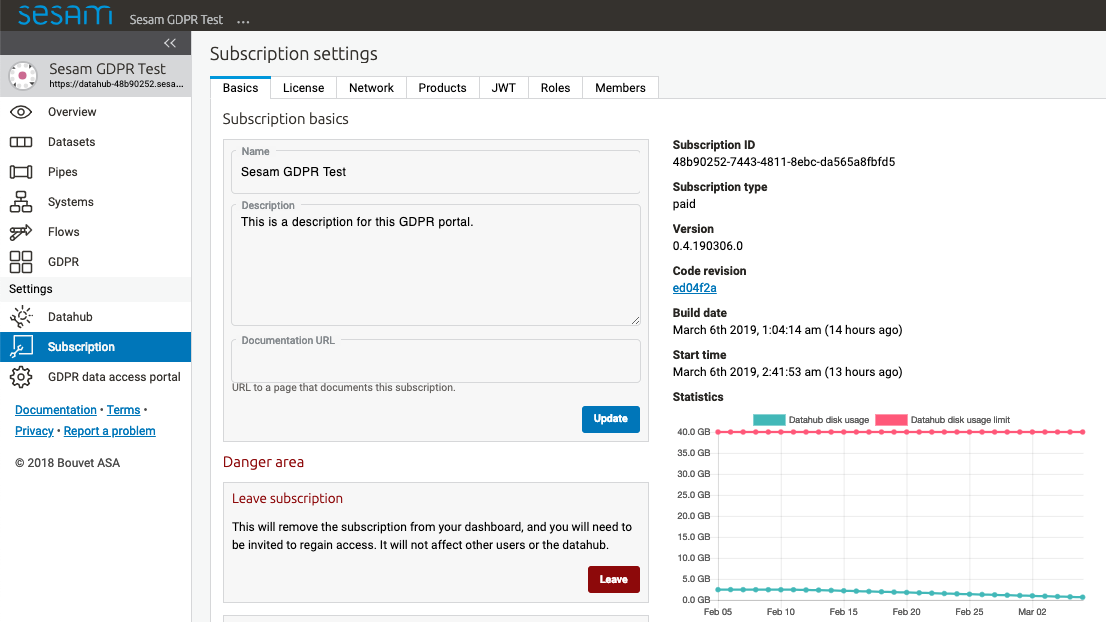 Select GDPR in the left column navigator and in the Setup pane fill in your domain name.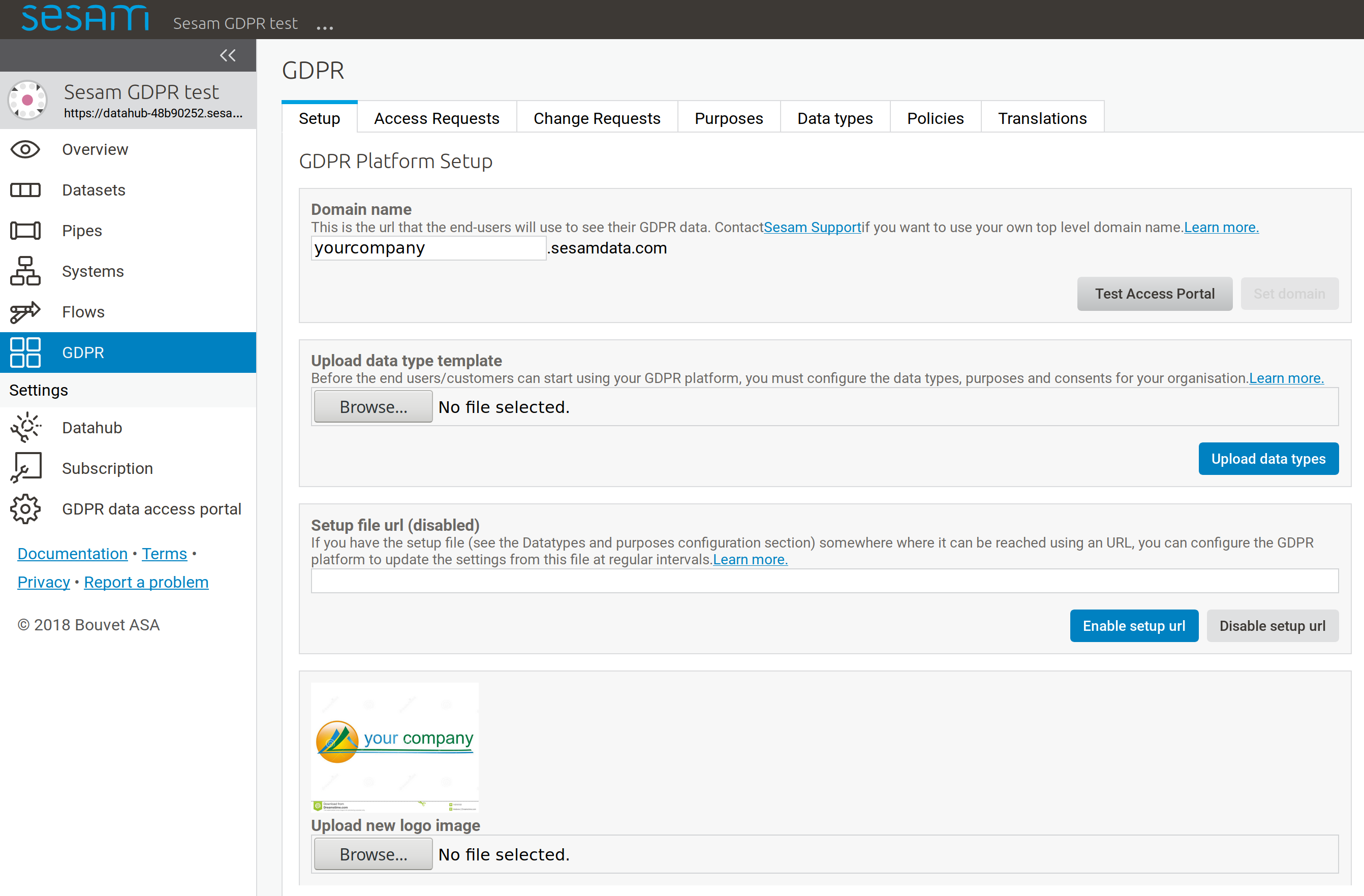 The domain name is the internet address (DNS) where your GDPR data access portal should be available to the data subjects. You can choose any name you want, as long as it's not already in use by someone else. Your GDPR data access portal will then be available on the web (e.g. https://your-selected-name.sesamdata.com).
You can customize you portal by uploading your own logo and selecting colors further down the page.